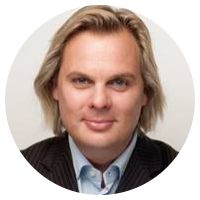 O Mark Bowden είναι ομιλητής στην εκπαιδευτική ενότητα "Προβάλλοντας μία θετικότερη Εικόνα του Εαυτού μας".
Είναι ειδικός σε θέματα συμπεριφοράς, γλώσσας σώματος και επικοινωνίας.

Έχει γράψει τα ευπώλητα βιβλία: Winning Body Language, Winning Body Language for Sales Professionals, and Tame the Primitive Brain – 28 Ways in 28 Days to Manage the Most Impulsive Behaviors at Work.

Ψηφίστηκε ως ο #1 ανάμεσα στους Worlds Top 30 Body Language Professionals for 2014 by GlobalGurus.org.

Διδάσκει στο The Kellogg-Schulich Executive MBA, που κατηγοριοποιείται ως το #1 πρόγραμμα ΜΒΑ στον κόσμο από το περιοδικό The Economist.

Το πελατολόγιό του, περιλαμβάνει ING, BBC (UK), CBC (Canada), Walmart, Nestle, Disney, Roche, AstraZeneca, Audi, Toyota κά.